About Us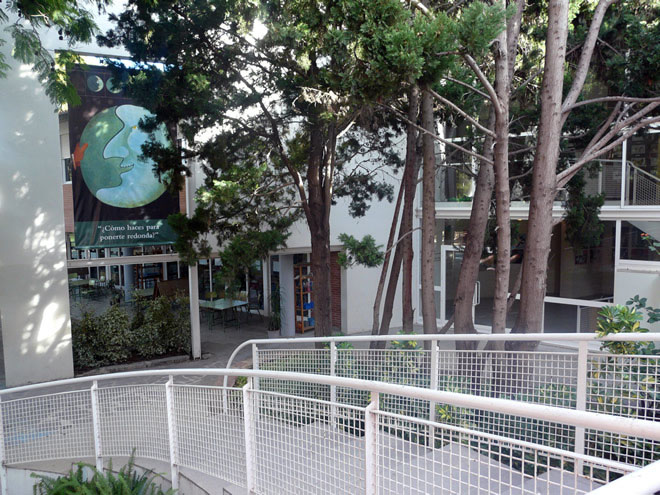 Since 1981, Gençana School has grown to become a school innovative in its education, training and teaching methods. Gençana School is a government-funded privately-run school committed to achieve students´ optimal intellectual, physical and human development.
With a wide academic offer covering from the age of 1 to the age of 18, from Nursery school stage to upper-secondary stage, that helps to the continuity among academic stages and guarantees students progress which, apart from having a personalized learning system helped by the arrangement of students in small groups, counts with the support and guidance of an expert psycho-pedagogical guidance office.
To achieve our purposes we count with the appropriate technical and pedagogical resources, and a full-equipped building surrounded by trees and gardens, in a quiet residential area. An adaptable environment with specialized classrooms, technology, physics, chemistry and biology laboratories, gymnasium, library and music and corporal expression rooms. 
A prestigious education project that fosters the learning of languages, that is reinforced by student exchange programs with French students from the Noisy-le-Roi Lycée, and American students from The Wooster School.
Our dedication and professionalism has received the recognition of the media, cultural collectives, and of our own students. Recently, the nationwide daily newspaper "El Mundo" placed us as the third best private educational center in the Valencian Community, and number 71 in the ranking of the 100 best schools in Spain.
A school that counts with all the necessary resources to bring up and educate outstanding people, with a critical spirit, solid intellectual skills, and a high command of language which, together with a great creativity, prepares students to take an active part in society's growth and progress.